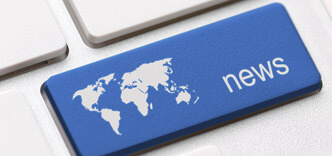 wpd sees great potential in retrofitting wind turbine control systems
The German-based developer and wind park owner wpd windmanager is about to install new retrofit control systems in several existing wind turbines where repowering is infeasible. wpd has chosen a retrofit system developed by Spica Technology, and if expectations are met, further retrofits on other WTG are foreseen.
Also read: 5-year anniversary on our lifetime extension project in Nauen wind farm for wpd windmanager.
The wind power market for retrofit products has been named one of the most promising upcoming markets in the wind industry. As wind turbines get older, and surpass their designed lifetime, the need for maintenance and retrofit products increases to ensure and prolong turbine output and performance.
Although this is a recognized problem, the major breakthrough for retrofitting obsolete control systems is yet to come. But now the large wind farm operator wpd windmanager, has chosen to explore the great potential in retrofitting wind turbine control systems. And this may help kickstart the market altogether.
wpd windmanager is committed to retrofitting
wpd windmanager has signed an agreement for the delivery of 10 Spica Retrofit Controllers from the Danish specialist in wind turbine control systems, Spica Technology. The retrofit controllers shall replace the original Vest Control in a wind park consisting of Wind World turbines. That operation might be the start of a comprehensive retrofitting cooperation between wpd windmanager and Spica Technology.
The special feature of the Spica Retrofit Controller is that it replaces the old control system with the newest standards in communication and parameter settings. The up-to-date software monitors the wind turbine in exactly the same way as the control system in new wind turbines making it possible to monitor the wind turbine closely, avoid lost production and increase wind power performance through predictive maintenance.
"If the system delivers the advantages we expect it to, we are committed to further retrofitting of our range of old turbines", says Peter Spengemann, Director of Repowering at wpd windmanager.
wpd windmanager has two main reasons to intensify their retrofit strategy, and thus for signing an agreement on the retrofit control system from Spica Technology:
"The technical optimisation of our wind farm portfolio is one of the key targets. We wanted an affordable control system that could decrease downtime and up the performance of existing wind parks where repowering has been deemed infeasible. At the same time, we could also use the Spica Retrofit Controller also for the refurbishment of repowered wind turbines mainly outside Germany. The system allows us to professionally manage older, repowered turbines independent from the country location", says Peter Spengemann.
A customised retrofit system
Spica Technology is an international engineering company having 17 years of experience in designing, building and testing control systems for companies in the wind power industry.
For Spica Technology the cooperation with wpd windmanager can prove to open up the whole market of retrofitting as the system can be customized to fit almost all kinds of old wind turbines.
"The Spica Retrofit Controller is the only truly affordable alternative to control system repairs and second-hand control purchase on the market today. It can be customized for a variety of turbines currently in operation, it is easy to install and we guarantee both reliability and performance. These are facts that have already convinced experienced turbine operators of the product's business case and monitoring advantages", says Spica Technology CEO, Benny Thomsen.
https://spicatech.dk/wp-content/uploads/2020/10/spica_05_press_widget_01.jpg
156
332
Zacharias Westerby
https://spicatech.dk/wp-content/uploads/2023/01/Aktiv-3Spicatech-logo-1030x327.png
Zacharias Westerby
2016-09-20 09:36:23
2023-01-23 13:15:49
Spica Retrofit Controller in Wpd turbines