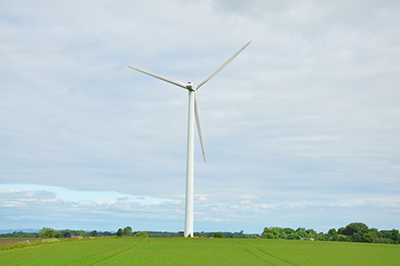 5 Nordex N50 wind turbines retrofitted with Spica Control System
With an average installation time of 4 days for each wind turbine, the 5 Nordex N50 wind turbines were retrofitted with Spica Retrofit Controller within a few weeks during the spring 2018. The 5 wind turbines are owned by the Danish energy company SA Energi that operates over 70 wind turbines in Denmark such as Nordtank, NEG Micon and Nordex.
The 5 N50 wind turbines are placed in the Søndersø area with two in Maderup and two in Toderup on the Danish island Fyn, and with one in Brædstrup in Jutland, Denmark.
Before the retrofit installation with a new control system from Spica Technology, the N50 turbines were equipped with an original Nordex control system from Phoenix which was complicated and had limited access to several functions e.g.:
– Limited safety functions.
– Limited remote functions in the nacelle.
– Limited SCADA data for predictive maintenance.
Furthermore, the turbines stopped again and again and did not produce any energy 2/3 of the time. SA Energi had challenges in troubleshooting the causes and could not figure out why they stopped.
The retrofit project with Spica Technology was initiated during Husum Wind in 2017. SA Energi had an informal conversation with Spica Technology at the exhibition while also getting a preview of the Spica Retrofit Controller that was showcased during the exhibition.
Easy control and navigation
Anders Haislund and Steen Lund, the two partners in SA Energi, had once before experienced the Spica Retrofit Controller during their previously work experience at Connected Wind Services. They had serviced some Micon turbines that had been retrofitted with Spica Control System and noticed the easy control of the wind turbines with the turbine controller from Spica Technology:
"For us, the Spica Retrofit Controller is easy to navigate as it is familiar to a DanControl system. It has optimised our operation of the wind turbines with clear improvements of the production. Also, after the installation Spica Technology have been very open to customised adjustments," agree Anders Haislund and Steen Lund.
Steen Lund continues:
"We are more than satisfied with the service from Spica Technology and the new control system in our 5 Nordex N50 turbines. The turbines are now reliable which makes them much more pleasant to service. Furthermore, our troubleshooting is much easier than ever before."
With Spica Retrofit Controller, the 5 N50 turbines are now equipped with Spica Control System and Spica Dual Display in both the tower and nacelle for easy operation. SA Energi has gotten better monitoring of its turbines with access to the data of the 5 turbines and gotten wind turbines that operate and produce consistently.
| | |
| --- | --- |
| Original controller & display | Spica Retrofit Controller & Dual Display |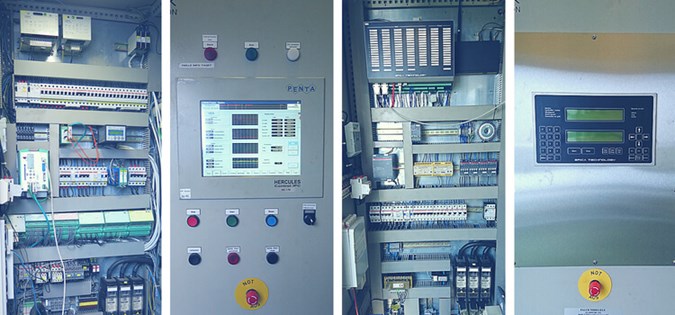 About SA Energi I/S
SA Energi was founded in 2004 and is a Danish wind energy company that have over 70 wind turbines placed in Denmark. The founders, Steen Lund and Anders Haislund have a long history in the wind power industry from working at Nordtank, DMP Mølleservice and Connected Wind Services as technicians and operators throughout the years.
https://spicatech.dk/wp-content/uploads/2020/10/N50.jpg
266
400
Zacharias Westerby
https://spicatech.dk/wp-content/uploads/2023/01/Aktiv-3Spicatech-logo-1030x327.png
Zacharias Westerby
2020-10-25 06:53:53
2021-05-19 12:33:39
5 Nordex N50/800kW turbines retroffitted, in Denmark for SA Energi