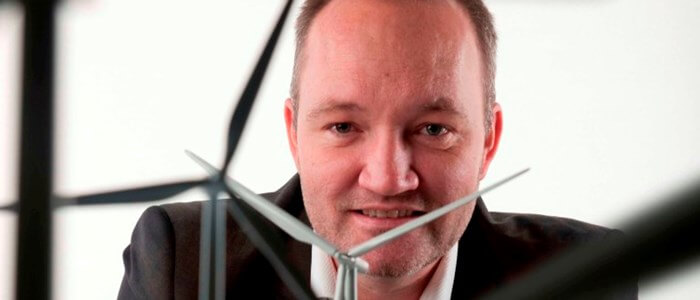 Benny Thomsen, the CEO of Spica Technology, talks about the advantages of his membership in the Danish Export Association's Top Management Forum:
Take the shortcut to Export
via confidential knowledge sharing at top level
The Export Association's Top Management Forum was established in 2016, with the objective of becoming a knowledge sharing platform for Directors and CEO's within the Export industry.
In Jutland, the network currently consists of 15 members. A corresponding network has recently been established in Zealand.
Benny Thomsen the CEO of Spica Technology, is a member of the Jutland network and has so far participated in two meetings. For him, the objective of being in The Export Association's Top Management Forum is clear:
"I want to expand my network with people that have experience in the Export industry. By learning from the others, I can step in their footsteps and avoid making unfortunate mistakes. I have experience with Germany while the other members have experience from Asia, so maybe we can swap a little, "comments Benny Thomsen.
Confidential sharing
The Forum has a sharp strategic focus on export, where the members can determine the specific topics discussed at the meetings. Confidential sparring is always at the forefront which is an attractive/important feature for Benny Thomsen.
"Some of the issues that we raise can be of a competitive nature, therefore it is important for us to know that the content of the meetings will not be not disclosed. Otherwise the sparring will be superficial, "he adds.
Study tour to Berlin
In addition to the network meetings, The Export Association's Top Management Forum arranges study tours to relevant market programs. The first tour will be based in Berlin, and the participants will have the opportunity to visit a Danish company and the Danish Embassy. where Ambassador Friis Arne Pedersen will give a presentation on cooperation and trade in Germany.
Benny Thomsen will utilize  these tours to strengthen his network/ Spica Technology's network.
"I expect that in Germany we will be able to build stronger relationships and build even more confidence. In addition, I look forward to learning more about Germany. Although it is already our largest export market, there is much more to come. "
Article published by the Danish Export Association, 14.12.2016.
https://spicatech.dk/wp-content/uploads/2020/10/benny-thomsen.jpg
300
700
Zacharias Westerby
https://spicatech.dk/wp-content/uploads/2023/01/Aktiv-3Spicatech-logo-1030x327.png
Zacharias Westerby
2016-10-27 09:18:14
2023-01-23 13:19:12
The Export Association's Top Management Forum