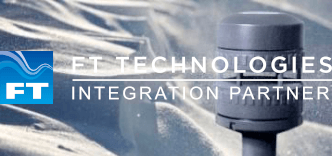 Spica Technology ApS and FT Technologies Ltd signed a cooperation agreement at the beginning of August which means that Spica Technology becomes FT Integration Partner.

FT wind sensors to the aftermarket
Spica Technology will develop software and electronics to allow ultrasonic high-performance FT wind sensors to be retrofitted to older wind turbines without changing the software for the turbines. Upgrading the turbines with FT sensors enables owners of older turbines to increase the turbine availability and increase the AEP due to improved wind speed and wind direction data.
"The FT sensor is the best wind sensor on the market for our retrofit control systems. This is why I believe that we will be able to deliver a safe and reliable retrofit solution for the customers to upgrade their turbines with FT ultrasonic sensors. We want to give the turbines the best conditions to increase power production, and I believe the FT sensor can contribute to this," comments Benny Thomsen, CEO of Spica Technology ApS.
The largest supplier in the industry
FT Technologies specialises in the design and production of ultrasonic wind sensors, also known as anemometers or air-flow sensors. FT Technologies has developed its own Acoustic Resonance Technology (Acu-Res) and, since its entry to the wind energy market in 2000, achieved a position as the leading supplier of Turbine Control Wind Sensors. Several of the major global turbine suppliers fit the FT sensor as standard on new turbines. Now, it is time for older wind turbines to get upgraded with FT sensors to gain more output.
"We are very excited to be working with Spica Technology and are confident that they can develop a high-quality solution retrofit-package for end users that will bring the benefits of the FT wind sensor to older turbines," says Brian Pedersen, Account Director at FT Technologies Ltd.
Meet FT Technologies at HUSUM Wind 2017
Spica Technology participates in HUSUM Wind the 12th to 15th of September 2017. Spica Technology will participate with a stand at the Pavilion of Denmark organised by the Danish Wind Export Association. During the trade fair, FT Technologies will be present at Spica Technology's stand Wednesday and Thursday September 13th to 14th to showcase the FT sensor. Spica Technology is represented by CEO Benny Thomsen and FT Technologies is represented by Account Director Brian Pedersen to tell more about FT sensors to the aftermarket and the new cooperation.
For more information, please contact CEO Benny Thomsen by mobile +45 22 95 14 40 or by email bto@spicatech.dk.
https://spicatech.dk/wp-content/uploads/2020/10/news_ft-integration-partner.png
156
332
Zacharias Westerby
https://spicatech.dk/wp-content/uploads/2023/01/Aktiv-3Spicatech-logo-1030x327.png
Zacharias Westerby
2017-08-23 08:53:11
2023-01-23 13:18:08
Spica Technology sign cooperation agreement with the wind sensor company FT Technologies